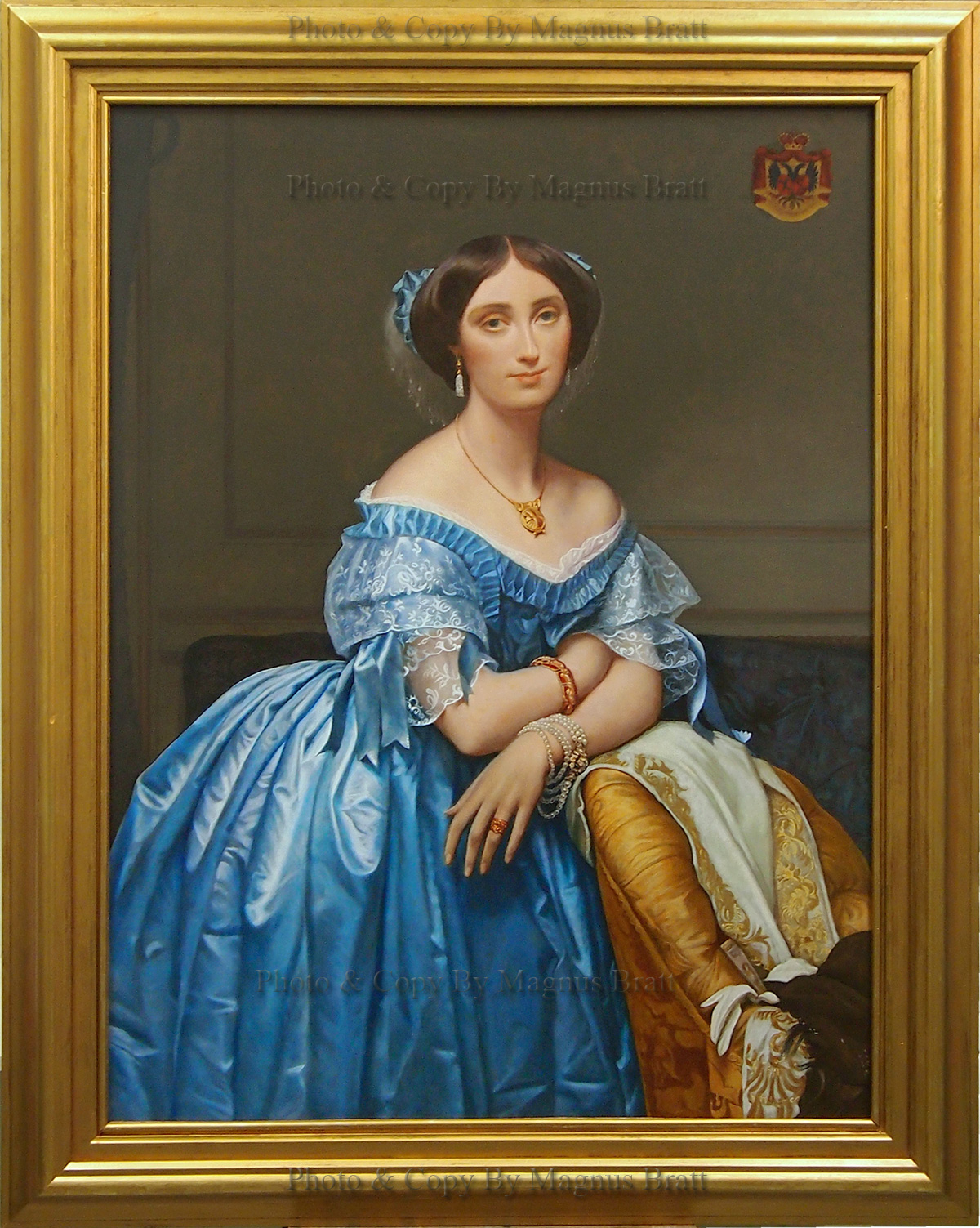 Private owned copy painted after INGRES -Princess de Broglie- 2012-13 by Magnus Bratt, Stockholm
After visiting New York and the Metropolitan Art Museum the Lehmancollection was most intresting to see.
This portrait made the greatest impression and therefore the copy was painted some yaers after the visit.
Mostly after secretly taken photos by the artist himself.