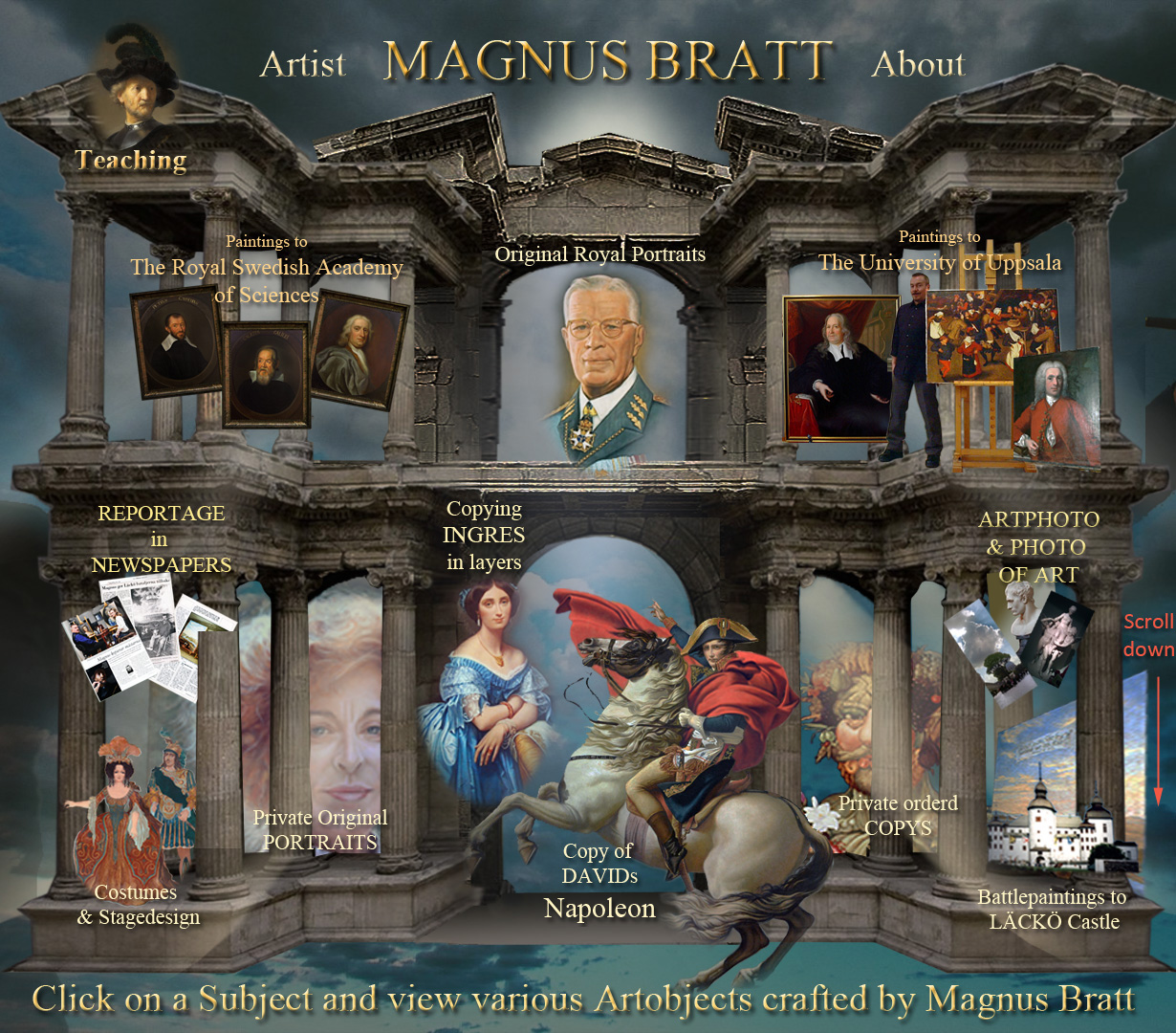 Magnus Bratt
Ateljé 413
Kungl. Akademien för de fria konsterna
/ The Royal Academy of Fine Arts /
Jakobsgatan 27 C
111 52 Stockholm
SWEDEN
Phone: 0046 73 567 39 56
Present work in the studio 2018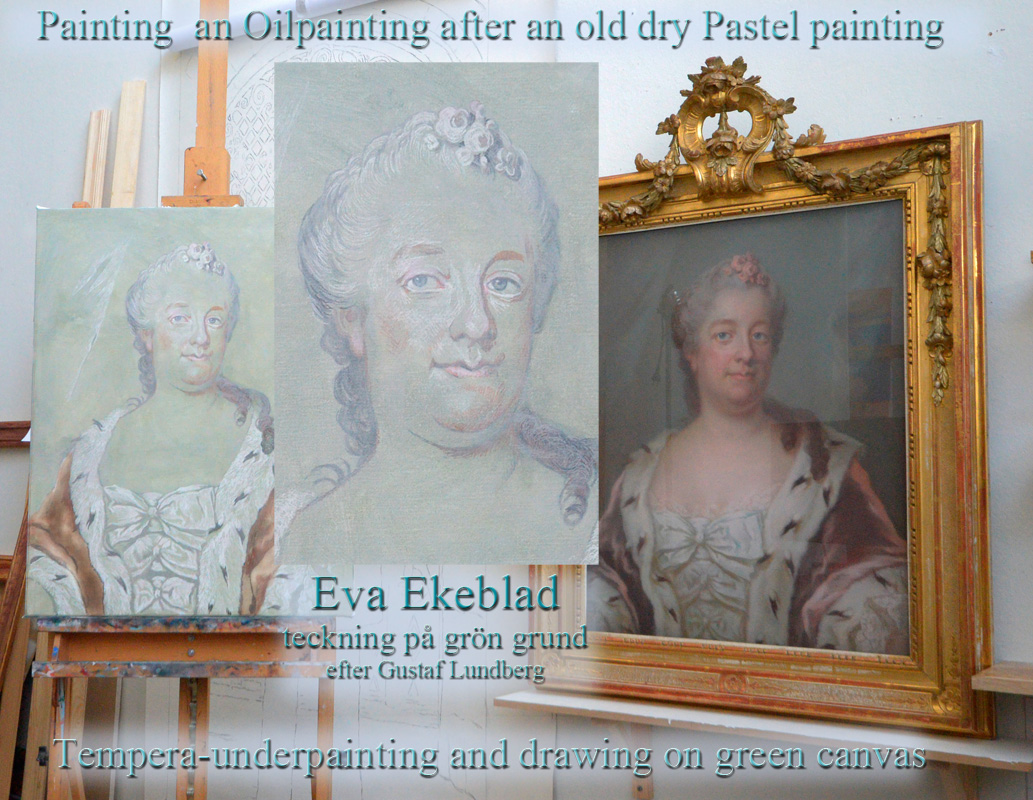 Läckö Castle with three big copys painted by Magnus Bratt
...of five. There are still some missing which ofcouse could be painted in present time, but no one seems to bother.
"Breitenfeld" Rehn" and "Lech" from the 30 year war 1618 - 1648 - The orginal was painted by Johan Hammer and orderd by Magnus Gabriel de la Gardie.
The castle was taken to the Swedish crown and the paintings were moved to Karlberg castle . To fit in they were cut up in the sky.
These copys has gotten back their complete skys to fit in the wall space.
Every paining has over 1000 sodiers, all in diffrent clothes. The unform wasn´t invented yet!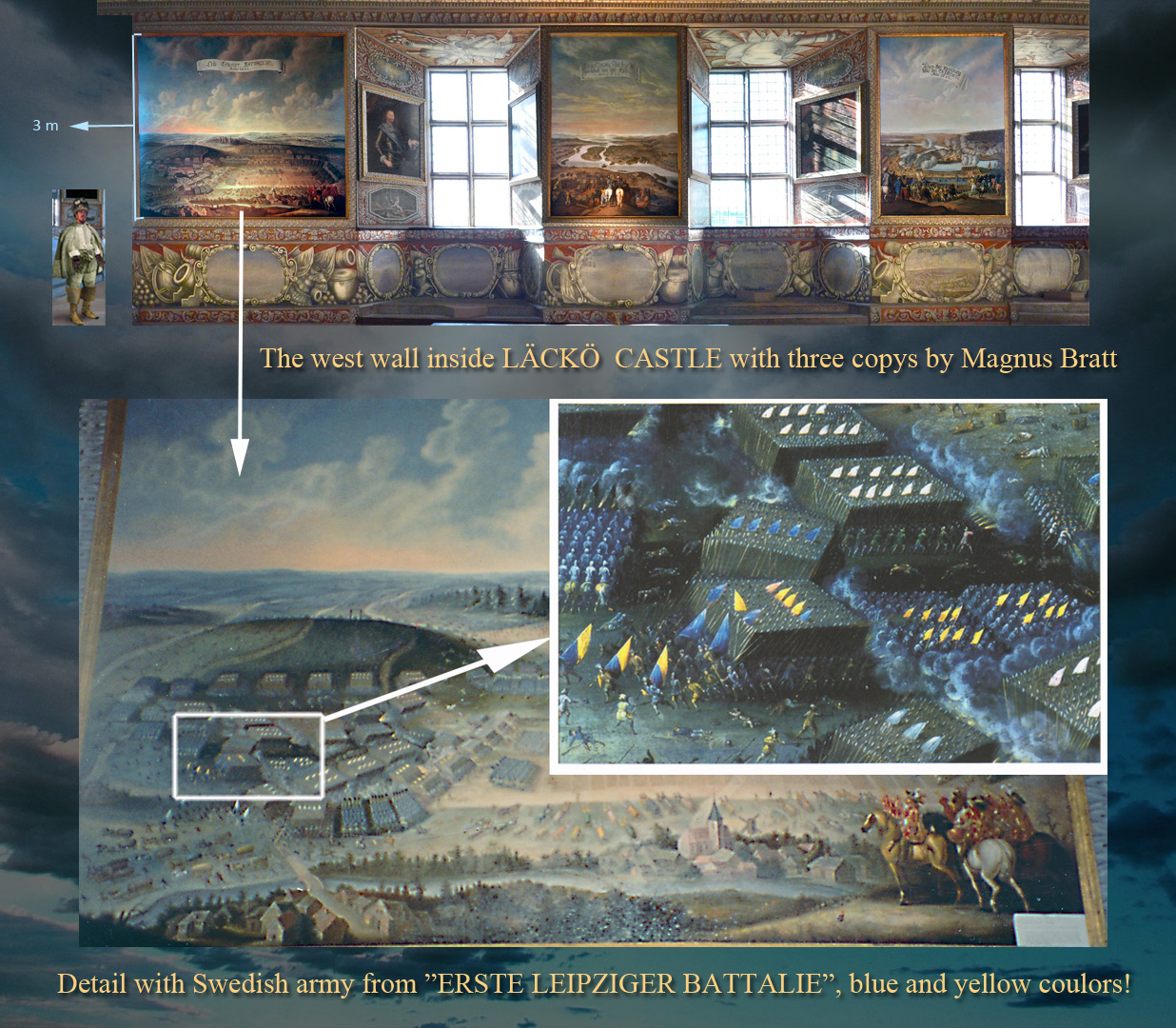 Copying the Battle of Breitenfeld
To left the cut original now in castle of Karlberg-Stockholm and to the rigtht the copy
wih new sky , now in Läckö Castle -Västergötland (3 meter x 3 meter)
The copyingtime for this painting lasted three years 1989 -1992
The Ateljé is inside the castle of Uriksdal where the Nationalmuseum had a studio for copying,
and used to be the billiard room of Karl XV.
Magnus Bratt, artist- Studio 413 - The Royal Academy of Fine Arts - Stockholm- SWEDEN
Phone: 0046735673956